Multiply the Bounce-Off fun with Bounce-Off Party Game!
Introducing Bounce-Off Party Game the ultimate head-to-head competition game for young adults and families remains the same!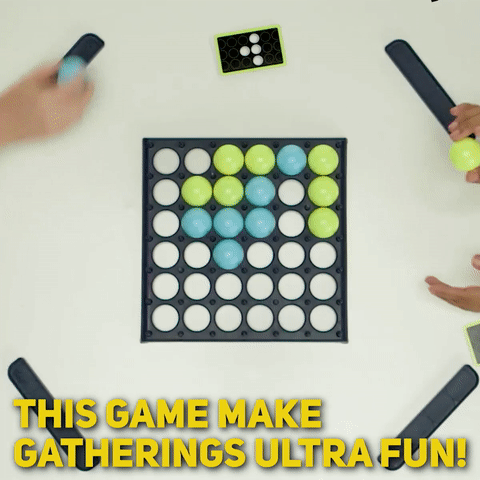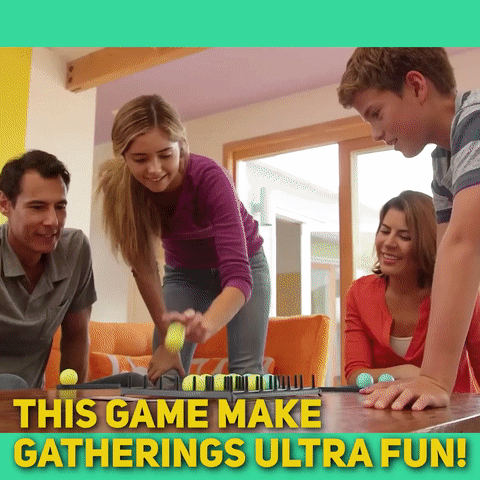 Simply flip over a challenge card to decide the pattern you must attempt! Compete to create the shape by bouncing balls into the grid! 
Two ways to play, infinite Fun! Everyone can bounce together or play by relay! Combine more trays for one big board and classic Bounce-Off play!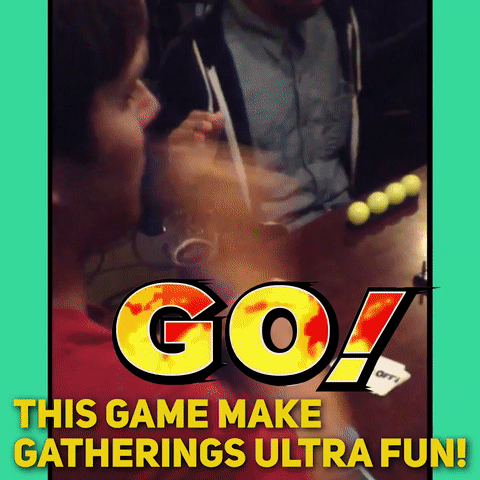 Rules: 
Race to recreate the pattern on the challenge card by bouncing balls into the grid!
The first color to complete the pattern wins the card!
Compete against up to 4 other players!
Two ways to play mean everyone can bounce together or play by relay!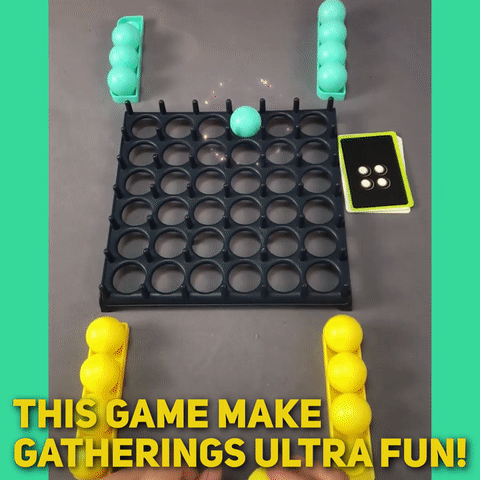 Direction: 
If you're playing with two two-player teams, each team gets four balls.
If you're only playing with two players, each player gets eight balls.
Flip over one of the pattern cards to see which pattern you need to create.
The green cards are easier than the blue cards.
Then, you can either take turns bouncing your balls into the grid or bounce the balls all at once.
If your balls create the pattern first, you win that card.
The first team or player with three cards wins the game!